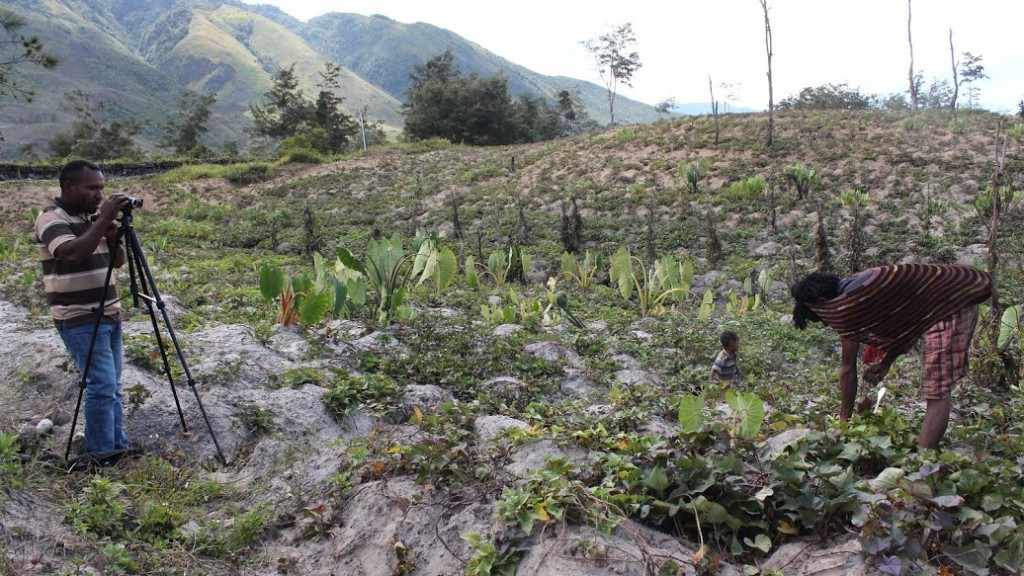 Here are a number of organisations active on West Papua issues, as well as ideas for how you can get involved.

Write to your local politician to demand that government aid to Indonesia does not go towards helping to fund the destruction of rainforest in West Papua, or towards supporting human rights abuses by the Indonesian military.
Join in and act to end repression in Papua and call to uphold freedom of expression in Papua. Follow this link.
Start your own West Papua support group to show films (start with Papuan Voices), raise funds or raise awareness of Papuan issues amongst your community. Download our screening guide.
Download the 'Free West Papua Activist kit'. These resources have been designed by the UK Free West Papua Campaign to spread awareness about the ongoing human rights abuses being committed in West Papua. The kit includes print ready posters and flyers and can be downloaded here.
Support Papuan Voices
Please support the continuation of the Papuan Voices program by donating.
You can also support Papuan Voices by donating equipment such as laptops or cameras. Please contact us for further information.
Solidarity groups
Indonesia
Australia
Germany
UK
USA
Canada
International
Learn More
Find out more about the current situation in West Papua through some of these selected readings:
Turut Terlibat dan Bertindak:
Dukung Papuan Voices
Mari dukung keberlanjutan program Papuan Voices dengan mendonasikan dana lewat tombol di bawah ini.
Kalian bisa juga mendukung Papuan Voices dengan mendonasikan peralatan seperti laptop atau kamera. Mohon kontak kami untuk informasi lebih lanjut.
Grup solidaritas untuk Papua
Indonesia
Australia
Germany
UK
USA
Canada
International
Pelajari lebih jauh
West Papua Project Merupakan lembaga kajian untuk advokasi Papua yang berbasis di University of Sidney. Di laman tersebut dapat dijumpai berbagai informasi dan makalah tentang Papua serta tautan untuk informasi lebih lanjut.
Comprehending West Papua Report Beberapa laporan mengenai masalah HAM di Papua bisa dijumpai di Tapol.org.
Bacaan tentang landasan hukum internasional mengenai isu-isu Papua dan kampanye untuk memasukkan kembali Papua ke dalam Agenda PBB untuk Dekolonisasi, periksa WPIK.org dan West Papua.info.
Untuk mengikuti laporan pers independen terkini tentang isu-isu Papua, silakan mengunjungi laman West Papua Media. Laman ini dikelola oleh kantor berita independen nir-laba yang melaporkan isu-isu yang bisa diverifikasi dari dalam Papua. Berita-berita di laman tersebut dilaporkan para wartawan, baik dari dalam Papua maupun dari seluruh dunia.
Baca berita-berita langsung dari Papua melalui media independen Tabloid Jubi.
Pelajari PACE, pusat dokumentasi on-line mengenai Kebudayaan Asli Papua dari Yayasan Warisan Papua (the Papua Heritage Foundation).
Pelajari 'Papua Tanah Damai (Papua Land of Peace)' dari Faith Based Network on West Papua.
Baca 'Narratives of Colonization, Decolonization and Recolonization in Papua' oleh David Webster, Assistant Professor pada Kajian Internasional, University of Regina.
Pelajari laporan penelitian dari Lembaga Ilmu Pengetahuan Indonesia (LIPI), Jakarta, 2008. Buku bisa didapatkan di Perpustakaan LIPI atau versi pendeknya bisa diunduh dari Papua Road Map.
"The Past That Has Not Passed: Human Rights violation in Papua Before and After Reformasi" by International Center for Transitional Justice (ICTJ) and ELSHAM.
Unduh laporan "Papua 2012" dari Asosiasi Australi untuk Papua (Australia West Papua Association).
Baca "Stop Sudah", laporan dari Komnas Perempuan tentang pengakuan dari perempuan-perempuan Papua atas kekerasan yang dialami. Berita di Komnas Perempuan.
Baca artikel oleh Jim Elmslie ini di "The Conversation".
Baca artikel oleh Camellia Webb-Gannon ini di "The Conversation".
Baca tentang Papua Inside Indonesia: 'They are Just Papuans' oleh Budi Hernawan.