FESTIVAL FILM PAPUA I (2017)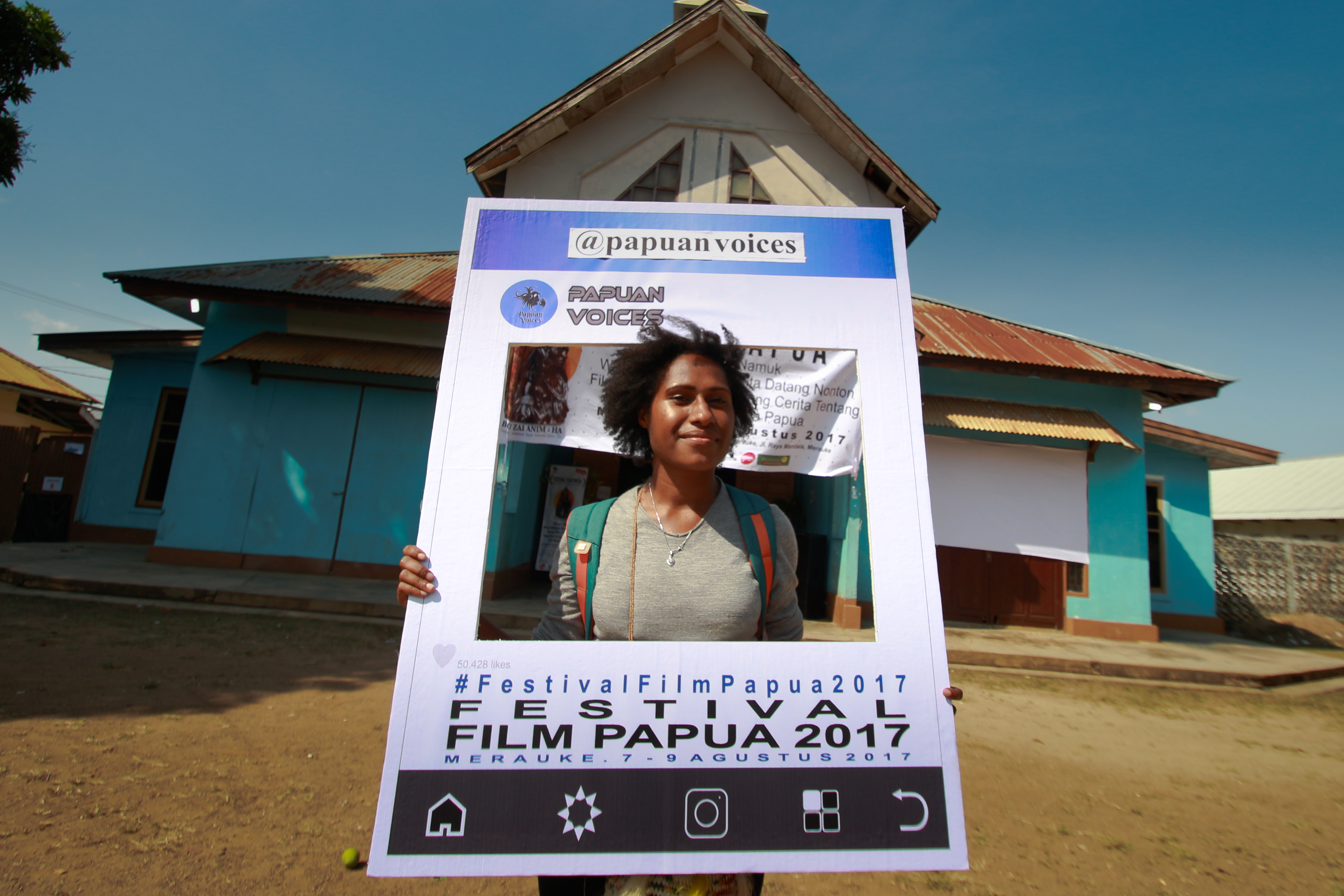 The first Papuan Film Festival (FFP) took place during 7-9 August 2017 at the old Cathedral Fertenten Sai complex in Merauke, in the Indonesian Province of West Papua. The event was organised by Papuan Voices, the Papuan Filmmakers Community in collaboration with EngageMedia. It was sponsored by Tifa Foundation, PT Jujur Bicara Papua, Media Development Association of Nusantara (PPMN) and SKP Archdiocese of Merauke.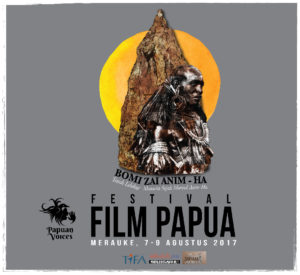 The theme for this festival was "Bomi Zai Anim-Ha", which literally means the house of a true human. The idea was trying to revive the identity and collective memory of the Papuan indigenous people so that they have a strong relationship with nature and their Papuan homeland.
In this port city Merauke, more than 700 people came to watch the films over three days and they came from many different backgrounds, many related to church members, students, and journalists. Before the festival, Papuan Voices community in Merauke also ran a week-long video production workshop in at least 2 villages outside Merauke and these participants also came to watch the festival.
FESTIVAL FILM PAPUA II (2018)
The second Papuan independent Film Festival – Festival Films Papua (FFP-II) was launched on August 7, 2018 at the hall of the State Museum of Papua at Expo Waena, Jayapura, Papua province, Indonesia. About 400 hundred people were present during the opening session at the Expo Waena, Jayapura, Papua province, Indonesia, and about 300 people came on each of the following days. The theme of the festival was "indigenous Papuans struggling in the face of modernization". A total of 10 films were selected and screened from a submission of 19 films.