Papuan Voices II: Now Screening in Wamena, West Papua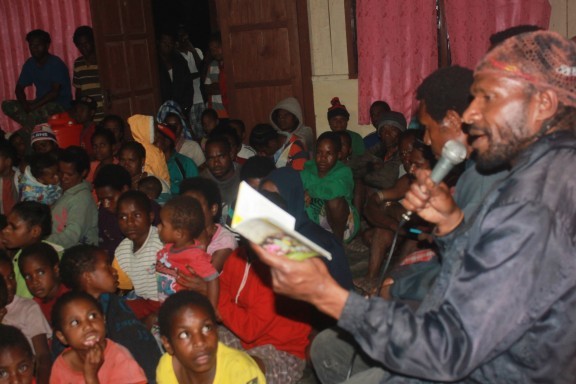 Yayasan Teratai Hati Papua (YTHP) is working along with EngageMedia to conduct a series of screenings of Papua Voices II videos in several villages and districts in Wamena, West Papua.
As of this week, Yayasan Teratai Hati Papua (YTHP) has already screened Papuan Voices II in two locations in Wamena, namely Hepuba and Welesi village. The villages were also the locations where video production for Papuan Voices II took place over the past two years.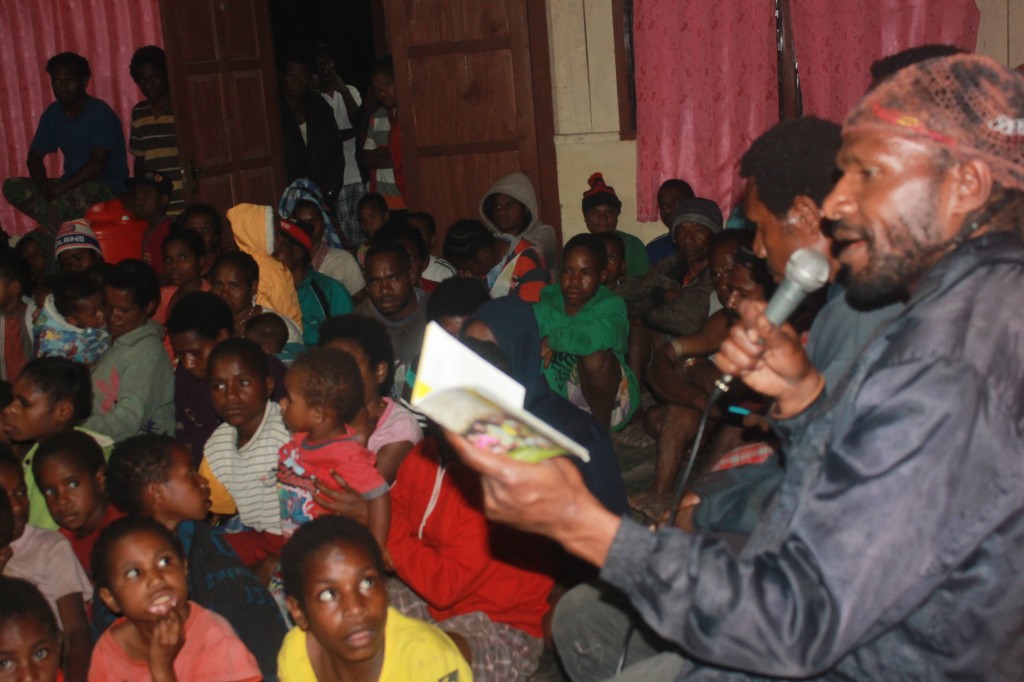 The screenings were also conducted with the help of participants from the Papuan Voices project, who were discussed the films they produced with all audiences present. The latest of this series of events attracted a very large number of villagers to come and watch the films. Many told YTHP that these films were a reflection of their own lives and the Papuan peoples' experiences from other parts of West Papua.
More screenings are currently being planned for Megapuran and Wouma, and YTHP is open to all possibilities for anyone to screen these videos in other districts, villages, and discussion groups. For them, the screenings have proved to be good opportunities to promote their programme of critical education.