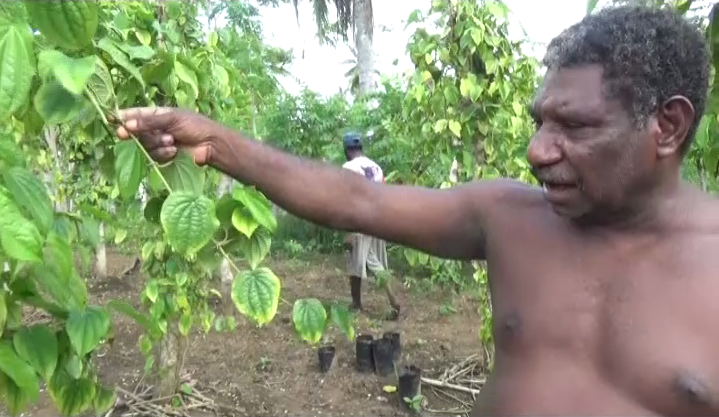 Save Areca Nuts
DURATION: 11.16
PLACE: Merauke, West Papua
DIRECTOR: Urbanus Atek Kiaf Yolmen

An aspiration from a West Papuan in Merauke to preserve the culture of areca nuts (Pinang). It is a challenge for the local people to grow them sustainably because there are a lot of competitors who grow and sell the nuts commercially.
Papuans treasure Pinang and chewing them is a popular past time for both young and old. The nuts are distributed to the guests as a sign of friendship and kinship. However, authorities discourage excess consumption as it has many harmful effects on health and is carcinogenic to humans.
Jaga Sirih Pinang
DURASI: 11.16
TEMPAT: Merauke, West Papua
DIREKTUR: Urbanus Atek Kiaf Yolmen

Aspirasi dari Papua Barat di Merauke untuk melestarikan budaya pinang. Merupakan tantangan bagi masyarakat lokal untuk menanamnya secara berkelanjutan karena ada banyak pesaing yang menanam dan menjual kacang secara komersial.
Orang Papua menghargai Pinang dan mengunyah mereka adalah masa lalu yang populer bagi orang tua dan muda. Kacang didistribusikan kepada para tamu sebagai tanda persahabatan dan kekerabatan. Namun, pihak berwenang mencegah konsumsi berlebih karena memiliki banyak efek berbahaya pada kesehatan dan bersifat karsinogenik pada manusia.