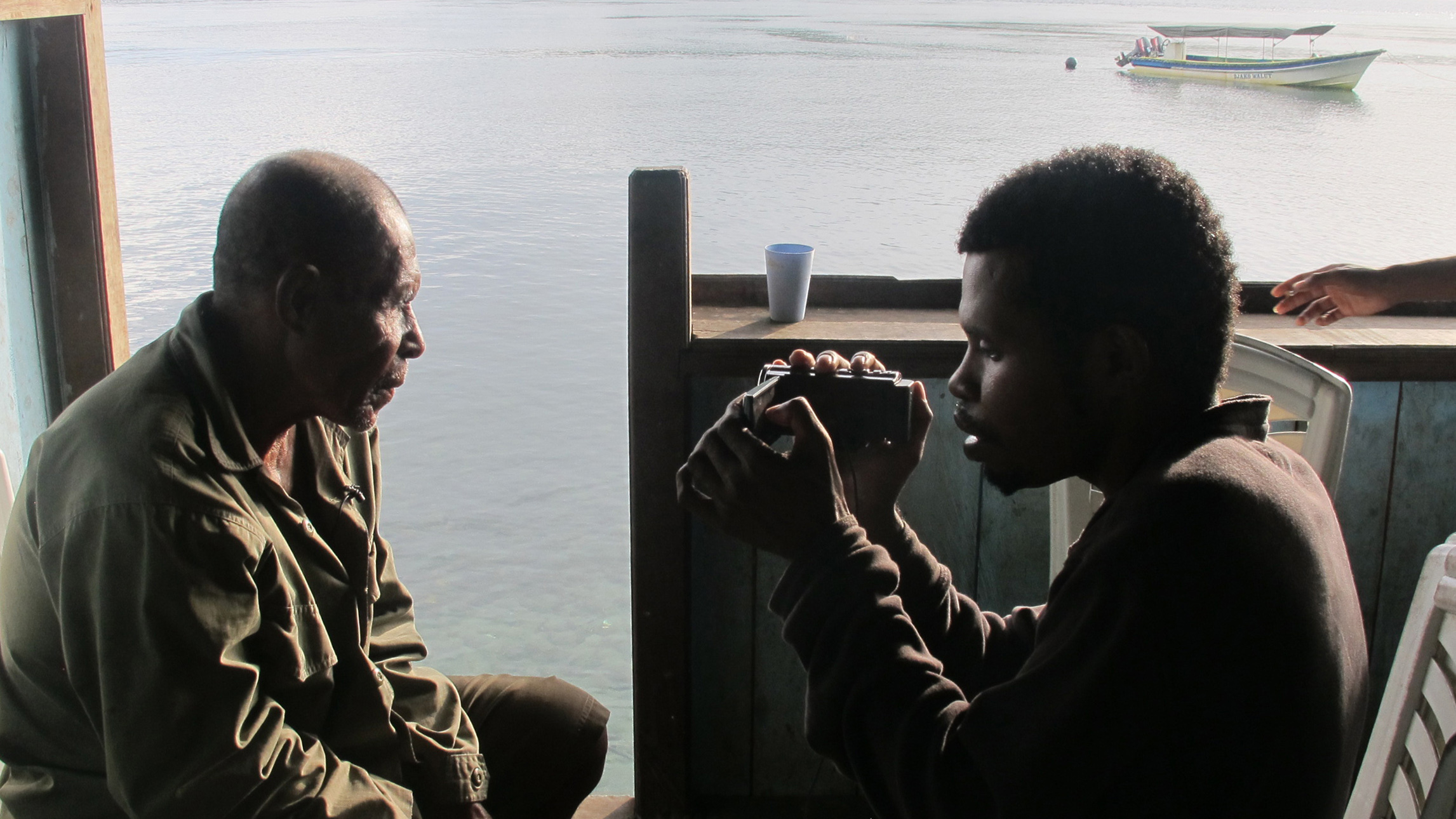 Agustinus Kalalu or Agus is one of the videographers who participated in Papuan Voices. He is based in Sorong, West Papua. He is also actively involved in indigenous communities' campaigns to stop the destruction brought by palm oil companies in West Papua.
1. Please tell us about the situation in the area that you work in.
The situation is getting worse for the indigenous people in West Papua. I'm currently working with the Moi people from district of Sorong, especially some of the big families that live on indigenous land that has been occupied by palm oil companies.
The biggest among these companies is PT Henrison Inti Persada (HIP). They have been occupying vast areas of Moi land. That is destroying the living spaces of indigenous people, which were guarded by their ancestors for many generations.
2. What are the activities of Papuan Voices in your area now?
Papuan Voices II was created based on the idea that it would become a creative space for young Papuans. For now, we are still planning on what to do next after this round video production.
3. What do you think about the use of video to create social change?
With video, we can show the public many human rights and socio-economic violations. We can push for change from the central and regional government, and also from parties that have shares and bonds in PT Henrison Inti Persada, for example.
As far as the central and regional governments go, we demand that they issue more laws to protect indigenous people and our natural resources.
4. What's your plan after Papuan Voices? And what will you do with all of the videos in this collection?
We will conduct our own screenings, and all of our videos will be screened at the National Gathering of Indigenous People in March 2015 in Sorong. There is also a plan also to show the videos at the UNIPA campus in Manokwari.
We know as well that there will be screenings held in Jakarta and Yogyakarta, and possibly in Australia and the Netherlands.
5. When non-Papuans see your film, what kind of reaction do you hope to get from them and what actions do you hope people take?
We hope that people can help us push the Indonesian government at central and local levels to give better protection to the indigenous people of Papua. We need to work to create partnerships with the national and international media to widen our distribution networks and strengthen our capacity, especially in areas of video production.