Screening of Papuan Film Festival Films in Keerom, Papua (August 2017)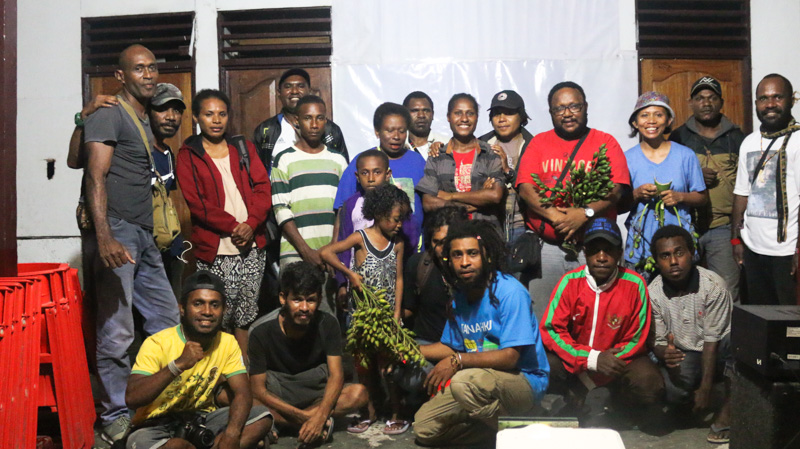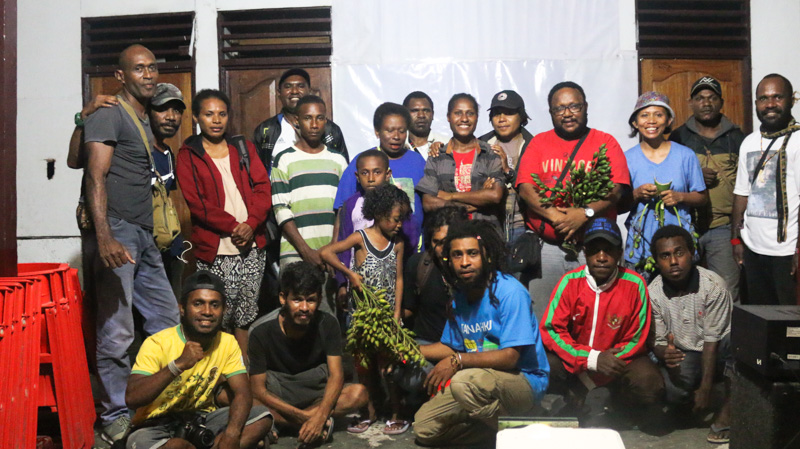 This special screening was held on Saturday, 26th August 2017 at Village Yamanaa of Arso district, in  Keerom county, Papua. The event was held from 17:00-21:00 WIT (Indonesia Eastern Time).
More than hundred people from old to young from nearby villages were present as the audience. Most of them were farmers and laborers of palm oil plantation, some of them were indigenous leaders, local government officials, and local Church leaders. The local Indigenous Committee (DAD) leader Paniai John Gobay fully appreciated this initiative and supported this event.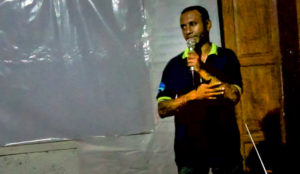 The Head of Yamanaa village, Mr. Tarsisius Tuamis delivered the opening speech and inaugurated this event.
Harun Rumbarar from Papuan Voices came to Keerom and introduced the Papuan Voices film community. He explained about their activities especially about the about the recently concluded Papuan Film festival (FFP) 2017 in Merauke.
Most of the films that were screened were about education, health, and women. included in these films were the best films from the Papuan Film Festival (FFP) in Merauke, which took place on August 9-10, 2017. Some of these films were: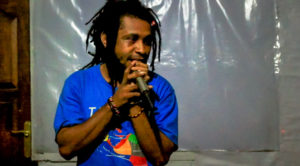 Sa Pu Stories by Alfonsa Wayap from Jayapura
Anak Papua Belajar (The Learning of Papuan Children) by Fransiska Pigay from Jayapura
Untuk Novalinda dan Andrias (For Novalinda and Andrias) by Elisabet Apyaka from Jayapura
Harapan Anak Cenderawasih
Mutiara dalam noken
Menjadi Tuan di Negeri Sendiri
Mama Kasmira pu mau
Mama Mariode
Special film Truck Monce by Imanuel Hindom was also screened as it was shot and produced in Keerom.
The audience watched these films enthusiastically and reacted to it warmly. After the screening, they also participated in the discussion about the issues discussed in these films.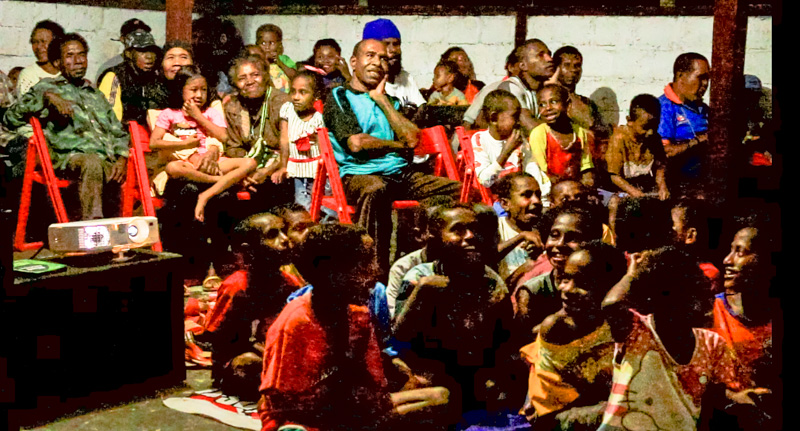 Some youth activists of Gerakan Papua Mengajar (GPM), who were involved in the production of the film "Anak Papua Belajar" were present in the event. Agus Kadepa, the coordinator of GPM shared some information about their activities and history of their organization.