FFP 2018 Jayapura: Submission Deadline Extended Till July 14, 2018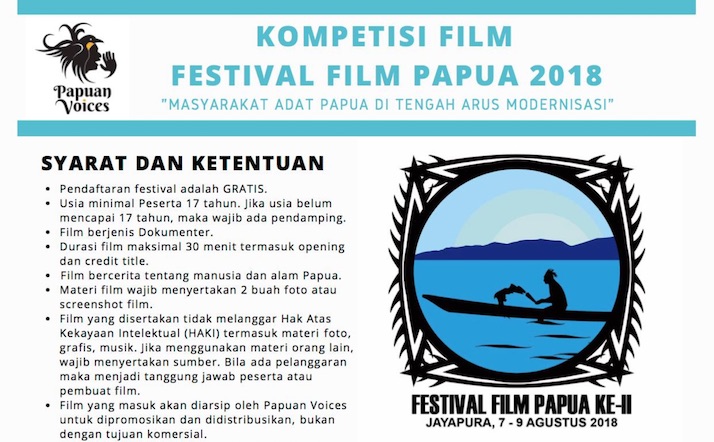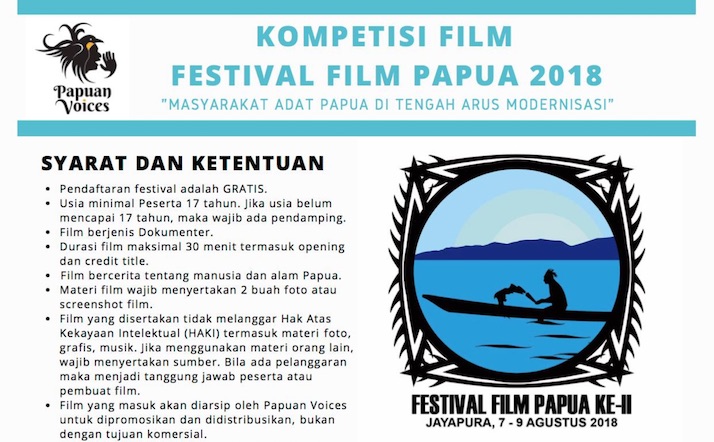 The Papuan Voices Community has extended the deadline for the submission of films for the second independent Film Festival – Festival Films Papua (FFP-II) to be held this year in Jayapura the provincial capital of Papua, Indonesia. The last date for submission will now be July 14, 2018. Please submit your films for the FFP-II.
The scheduled date of the Festival is 7 – 9 August 2018 and the theme will be "indigenous Papuans struggling in the face of modernization".
See you at FFP II in Jayapura!