Welcoming The New Leaders Of Papuan Voices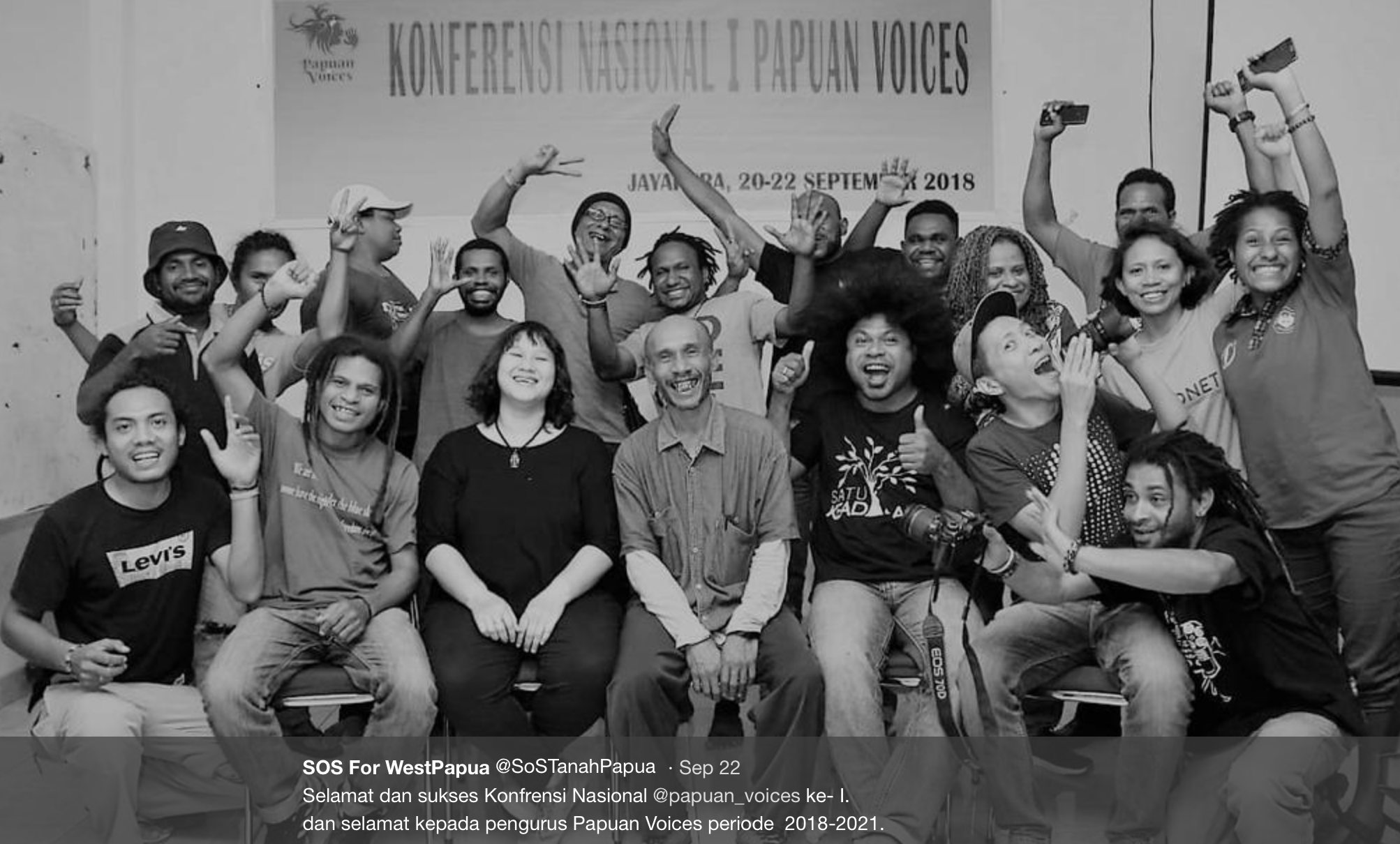 Papuan Voices elected its new leaders during the First National Papuan Voice Conference on 19-22 September 2018 in Jayapura, Papua Province, Indonesia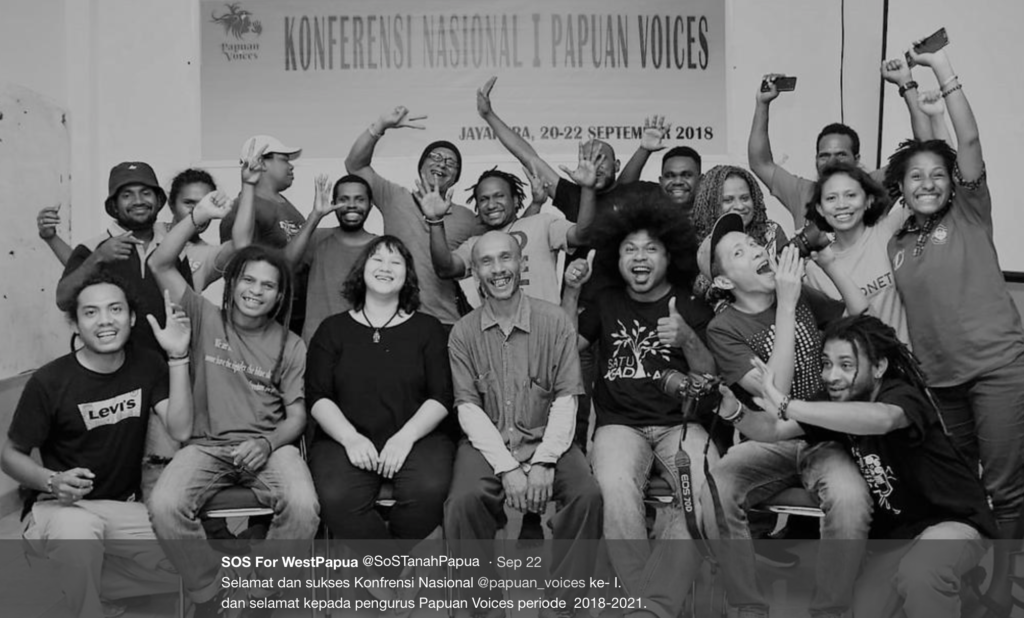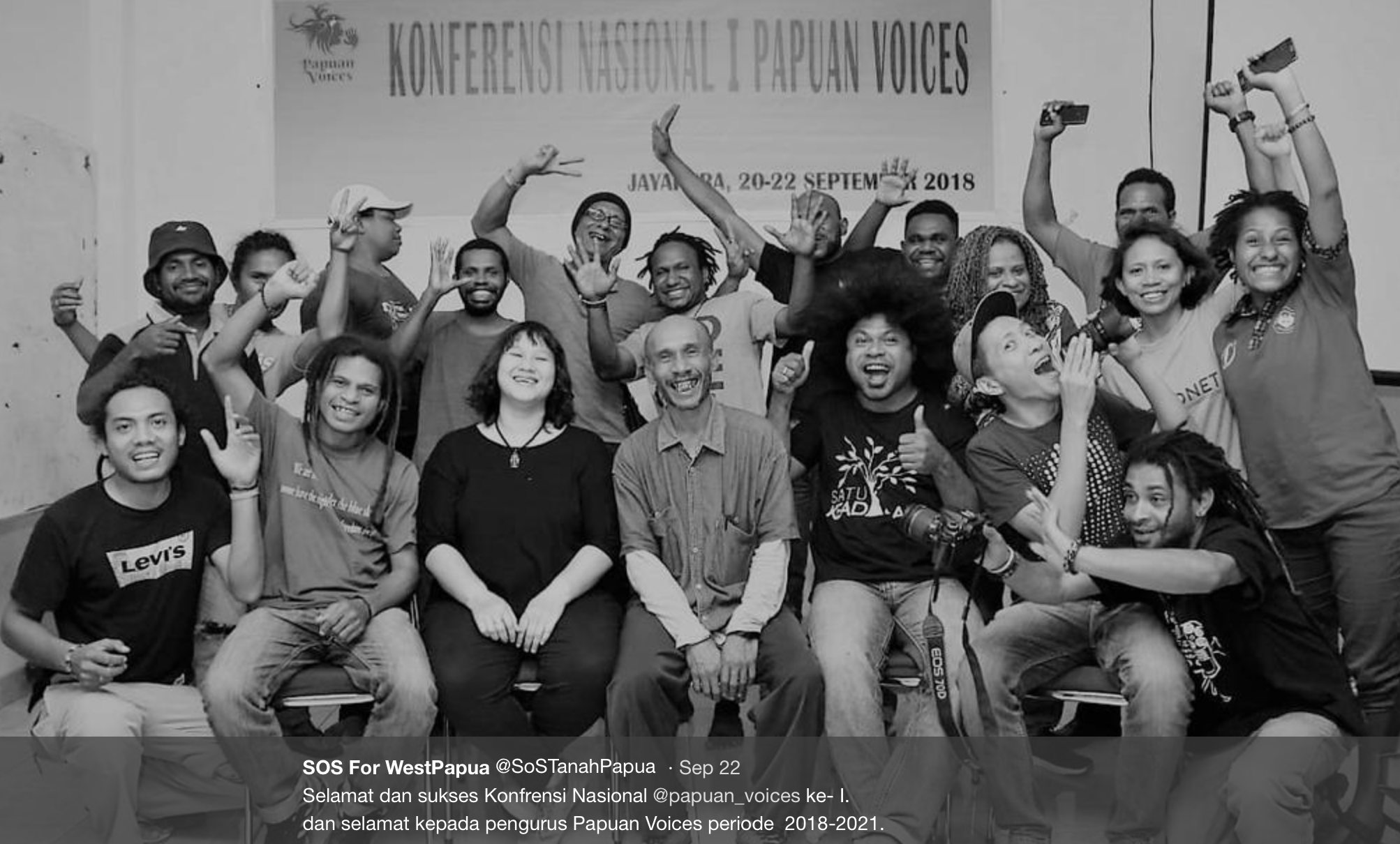 Papuan Voices (PV) has been undergoing transformation since 2016. A new life is being infused in the organisation!
PV is a video-activist collective that began as a loose network of activists using video in campaigning for human rights to the people of West Papua in Indonesia. The network has been in operation since late 2011 and has slowly begun its transformation to a full-fledged organisation. It was able to open chapters in distant places of Papua such as Sorong and Wamena. They have also managed to organise the first ever independent documentary film festival in Papua, the Papuan Film Festival, in 2017 with the help of EngageMedia. It was also able to replicate its success with the 2nd Papuan Film Festival this year.
At their first national conference and strategic planning meet in Waena, Jayapura, Papua, from 19 to 22 September 2018, PV members have voted on a new organisation structure to be led by young Papuan activists. A new chapter was also added to the five original chapters of the organisation, and together, a discussion in choosing its coordinator/convener in working towards impact was conducted.
An activist from Jayapura, Bernard Koten has been elected to become the new Papuan Voices Coordinator, succeeding Max Binur who has been with the organisation for the past few years.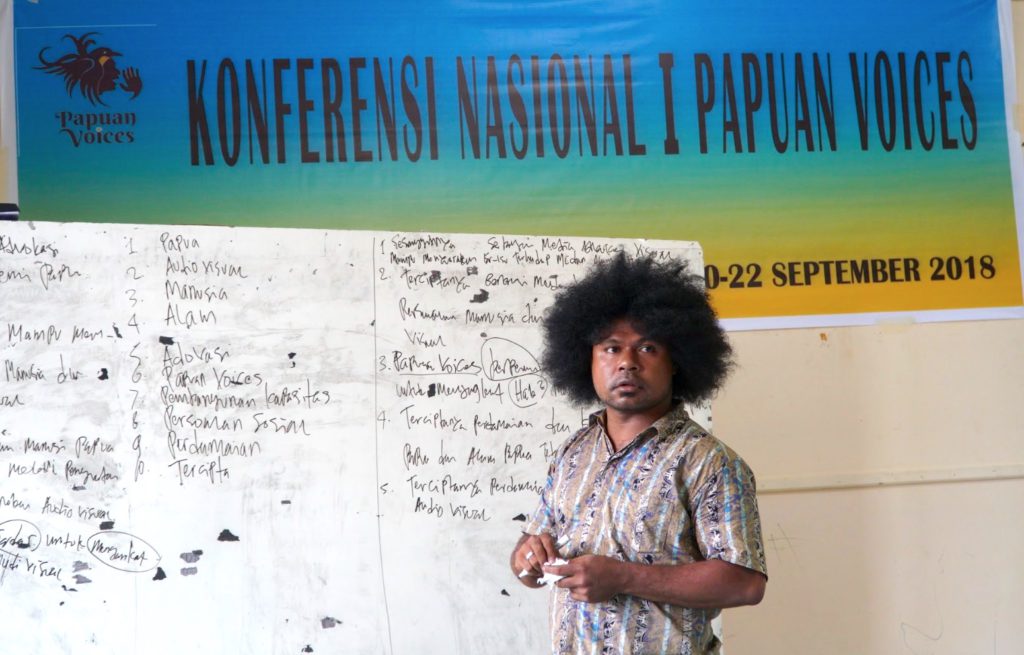 Max was elected as the organisation's temporary coordinator for Papuan Voices during a meeting in Bali in December 2016; alongside Victor Mambor, who was elected as its chief board member. In a succeeding meeting on 10 August 2017 in Merauke, PV members finalised a new organisational structure, electing Max Binur as General Coordinator, Harun Rumbarar as Area Coordinator, Asrida Elisabeth as Secretariat/Outreach Coordinator and Wenda Tokomonowir as a Finance Coordinator.
The agenda of this Papuan Voices National Conference included:
Turnover reports from the previous management to the community
Elect a new organisational structure
Elect a new PV coordination body structure
Draft Constitution
Set up all legal documentation and arrangements needed by the organisation
The new team led by Bernard will work together to obtain more external resources such as funding, partnership, and new allies. It is hoped that this will boost PV's capacity to be involved in social and environmental campaigns, and most importantly, reach a wider audience for their films and similar initiatives.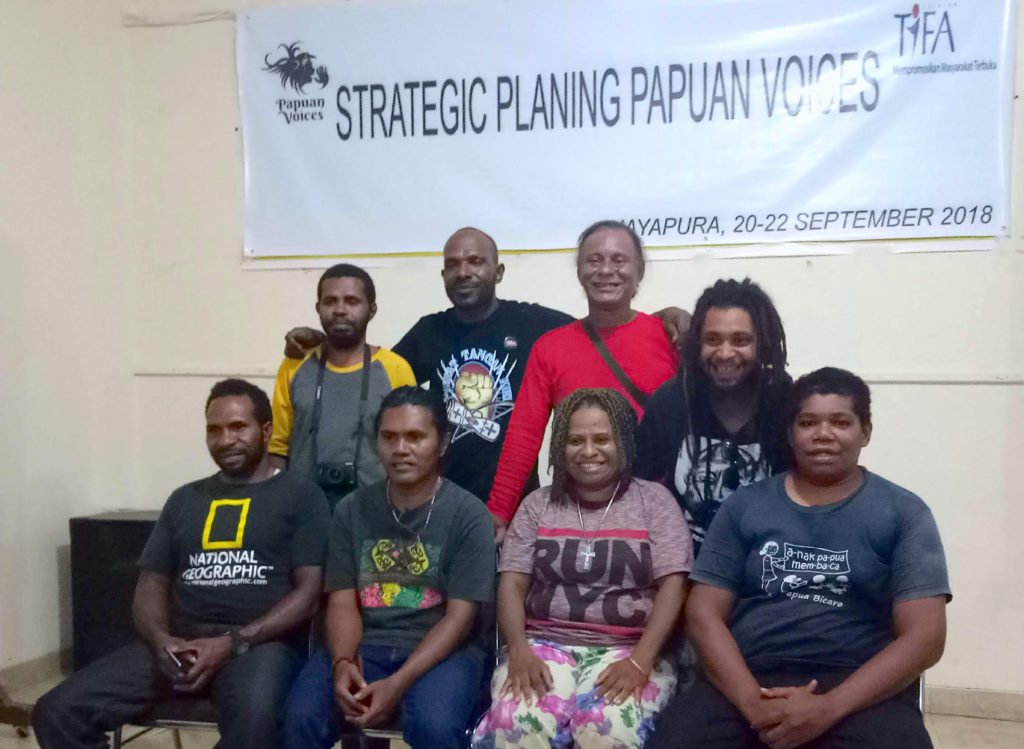 Subsequent plans include screening more Papuan films outside Papua to reach out to the non-Papuan audience, such as to citizens in Java, Sumatra, and other islands in Indonesia. It also hopes to reach an audience overseas and around the world. PV also aims to conduct more intensive workshops and training for internal and chapter members. With this, the experience and consultation that took place during the PV National Conference have proven to be effective and collaborative, and similar discussion platforms are aimed to be organised in the future.
With this transition and development of new and exciting action plans, an interesting future lies ahead for the Papuan Voices, as a community, and as an organisation. We hope for the best for Papuan Voices!