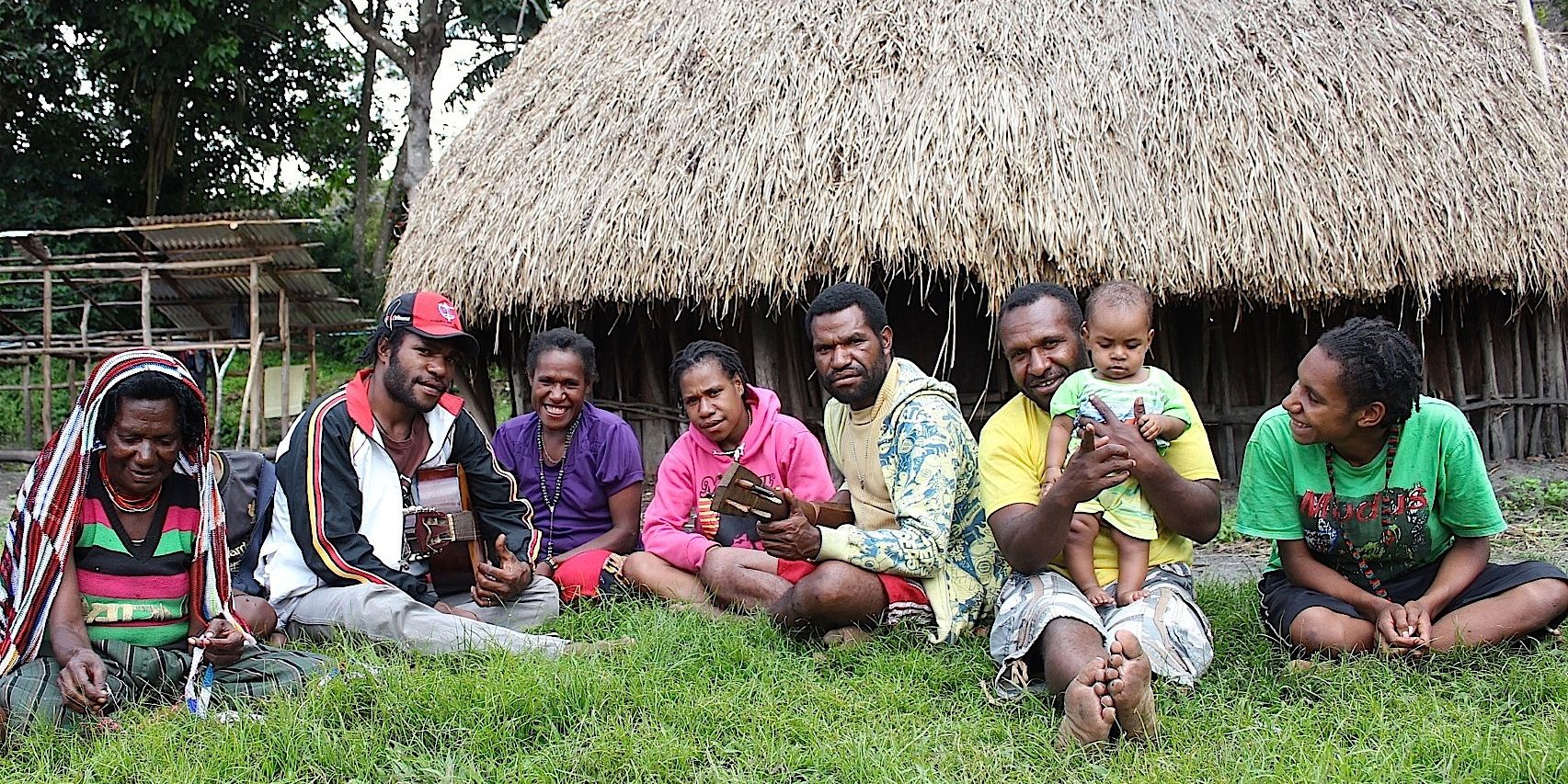 You've seen West Papua through the eyes of Papuans in our video collection, now listen to their music in this amazing soundtrack to Papuan Voices II. Papuan Voices participants in Wamena and Sorong performed and recorded most of these songs featured in the videos produced in this series.
The song featured in 'Save the Karon' is a folk song performed by members of Karon tribe and recorded by Papuan Voices participants.
Most of these songs are derived form West Papua's rich folk music tradition. Music plays an important role in Papuan tradition. Traditional celebrations often include singing, music and dancing.
Author Jay Griffiths has written about place of music in West Papua's tradition as well as contemporary life.
Credits:
Sasewar: composed by Yerry Warmassen sung by Agus Kalalu with Voices of Papua Group
Badek: folk song sung by the people of Karon Tribe
Wamena: composed by Bonny Lanny, sung by Asolok Group
Sekolah Papua: composed and sung by David Wamsiwor
Pap Sau Dau Eges: composed and sung by Agus Kalalu
Teges Papua: composed by Octo Malagifik, sung by Agus Kalalu