Papuan Voices Launch Report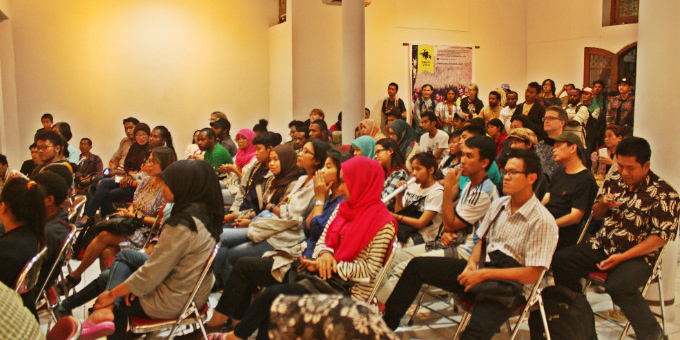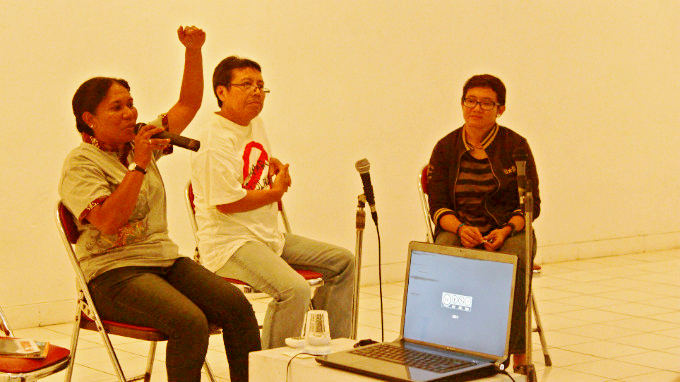 After over a year of hard work, the first public viewing of the eight short films of Papuan Voices took place at Bentara Budaya in Yogyakarta with a very special guest in attendance: Dr Mia from the film 'Mutiara Dalam Noken' (Pearl in the Noken).
Dr. Mia has spent her life working and serving the people of Papua. She shared her experience working to uplift health services in remote areas of Papua. Her inspiring talk even moved some of the members of the audience to tears.
More than 100 people turned up for the premiere, which also hosted a discussion with Tri Agus Susanto, founder of National Solidarity for Papua, and Zely Ariane, a researcher and activist focusing on Papuan issues. Zely recently launched #PapuaItuKita (#PapuaIsUs) campaign and spoke about the importance of alternative media such as  Papuan Voices as media often deliberately frames Papuan issues in a biased way. Both speakers agreed that the films, although they didn't cover everything about Papua, they really captured Papua beyond what people often think about Papua.
The evening was with an acoustic performance by Ilalang Zaman and Papuan students in Jogja. Ilalang Zaman is independent music band that focus on social issues in their music, including Papua.
Papuan Voices will be screened at other locations in the upcoming months. Please check our calendar for updates.
If you would like host screenings in your own communities, please get in touch with us.